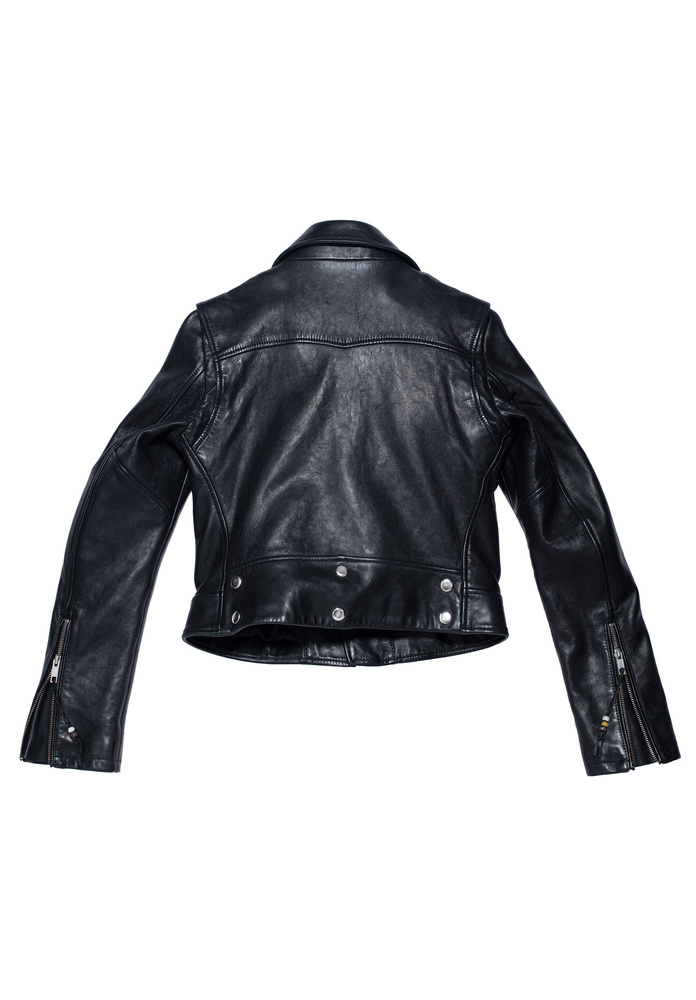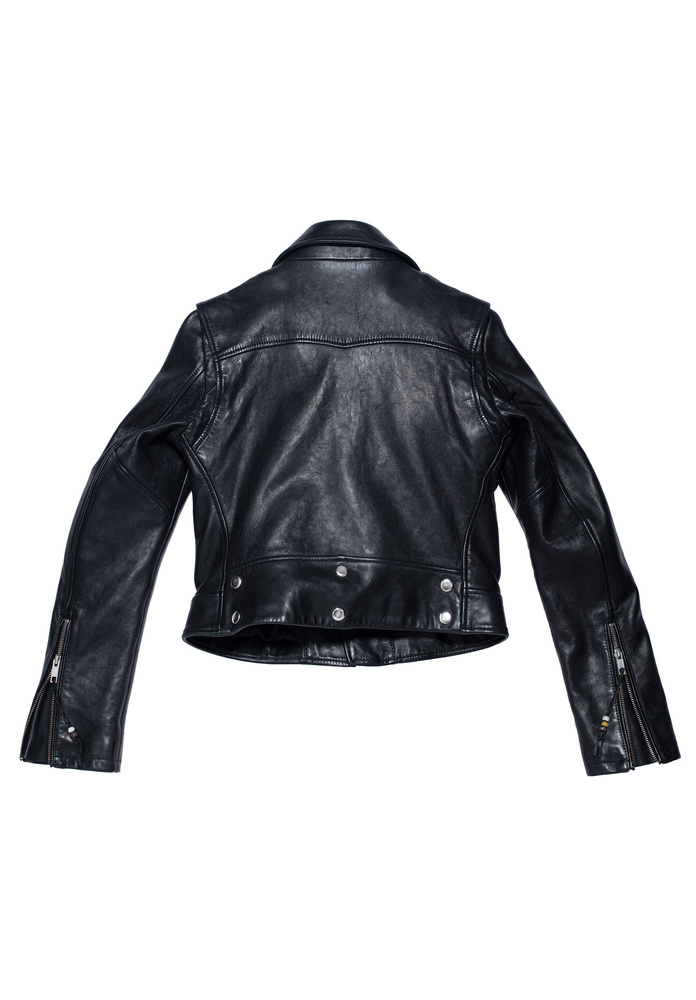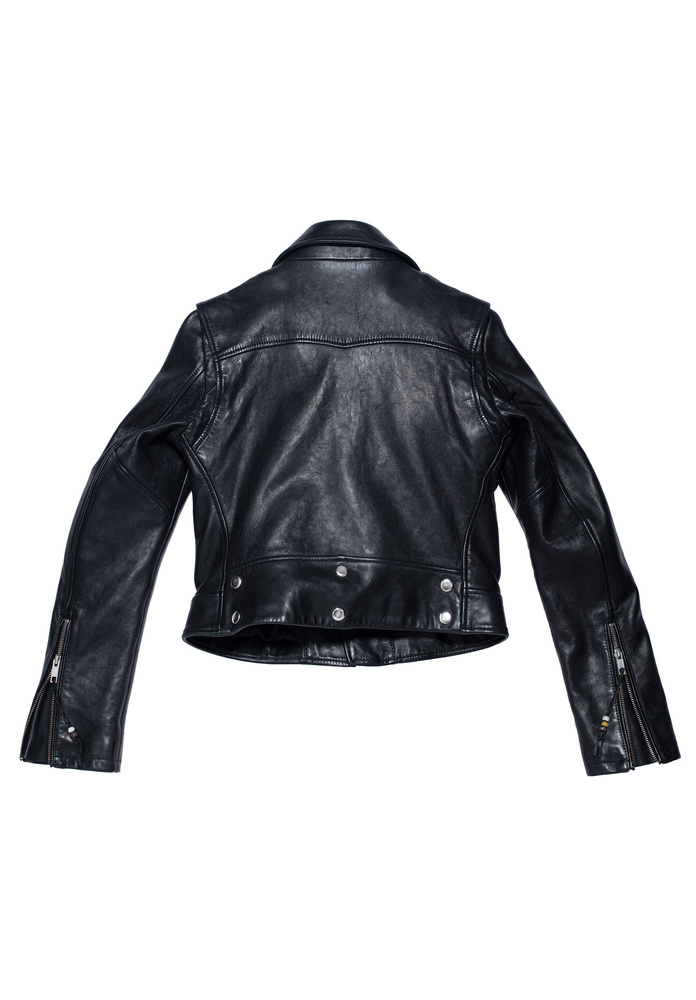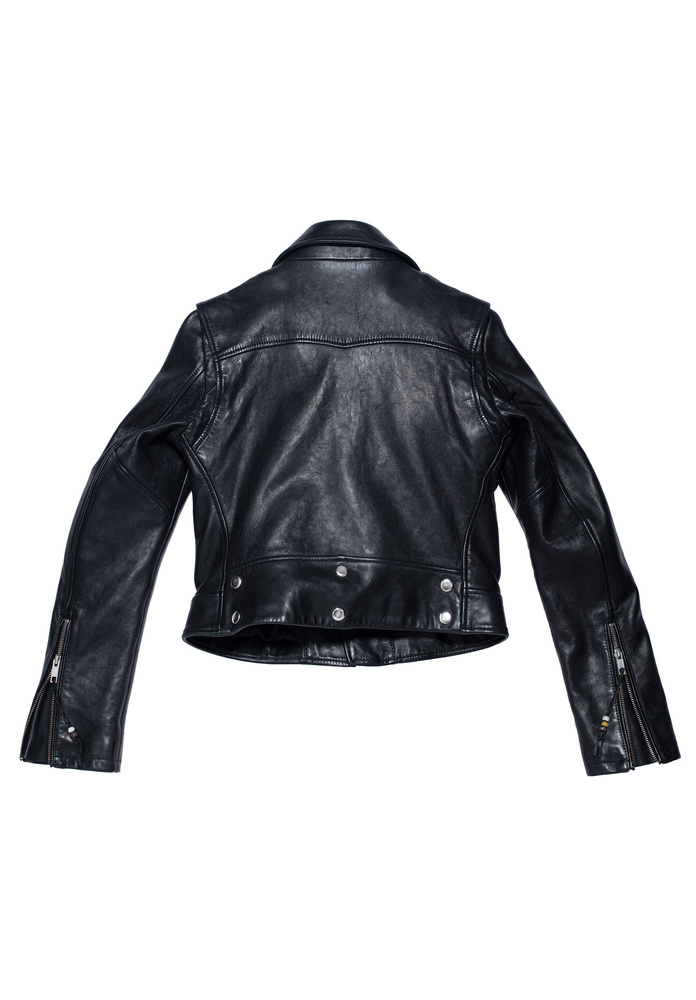 BLK DNM women's classic perfecto biker jacket is sharp shouldered and cut just below the waist. Made with genuine semi-veg tan lamb leather. Hand treated burnished seams to exemplify the appeal of a vintage biker. Metal hardware with characteristic glass beads hanging on leather strings from each zip pull. Quilted lining with a tailored interior chest pocket.
WHY NUMBERS?
Every item we create has a number. Jeans 5, Leather jacket 18, Blazer 1 etc.
With numbers we want to emphasize that we create an item and not a collection. It's very straight forward. We want you to find your favorite item and be comfortable with it. We believe in creating items that you can keep for a longtime beyond seasonable trends.